Ally Ring is a 501(c)(3) non-profit organization committed to a world where no matter what our skin color, race, gender, religion, or who your partner is – we are all living in unity. Members of our community are making a very real difference in the world by practicing awareness, caring, humility, and open-mindedness. We believe in the possibility of equality for all in housing, education, jobs, healthcare, and more.
The real work to address inequities in our society needs to be done by people of privilege. And, given the current social justice climate, more of these people than ever before are aware of the problems and genuinely want to be a part of the solution. We know that many people who want to help don't know what to do and say, so we are here to use our four-step approach to help them every step of the way:
1. Pause
2. Self-inquiry
3. Learn about the issue
4. Find your place in the conversation
Too many times people go from gaining a new awareness of the problem directly to taking some sort of action and it does not go well. When you understand your role, the history, and where you want to focus, you can quickly become a significant contributor to solving these problems.
Now is the time for the Ally Ring… now is the time for all of us to do our part to create unity and equality for all. We're here to help give you the information, support, encouragement, and community that will allow you to be someone who is making a real difference.
Welcome to the Ally Ring Community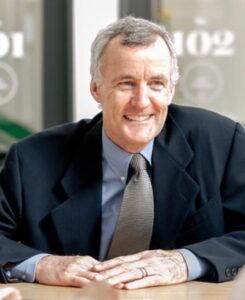 Robert MacPhee, Founder & CEO
Robert has been a coach and consultant doing leadership development work for more than 20 years. He was willingly thrust into a much deeper and eye-opening level of social justice conversation in 2018 through his Board level involvement with two organizations that realized they had a lot of work to do to become more diverse, equitable, and inclusive.  
Robert is still very much at the student level of doing anti-racist work. Ally Ring is his way of inviting more people like himself into being part of the solution to issues like systemic racism and white privilege. He is a dedicated father to three amazing children and an avid runner, although his one Boston Marathon finish is almost certainly his last.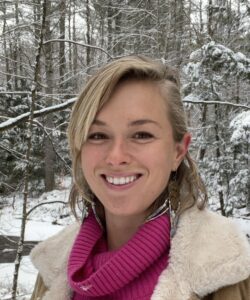 Gillian Shelley, Community Director
Gillian (she/they) is a community organizer, recovering woke-aholic white millennial, and curriculum designer passionate about supporting people in their allyship transformation from inspired advocate to effective change agent. As a Community Developer, Marketing Consultant, and Curriculum Manager, she has helped lead global movements seeking to connect people to each other and their places through education, events, and training with organizations such as The Shift Network, Science and Non-Duality Conference, and the Work that Reconnects.
She is in whole-hearted service to the limitless human potential for love that resides in each of us, just waiting to be liberated. She loves surfing, playing handpan and singing, and creating beautiful jewelry from nature beings.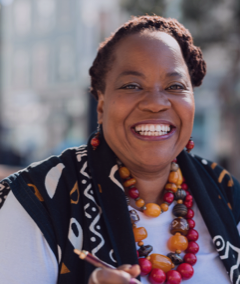 Diane J. Johnson, PH.D. Ally Ring Board Member
Diane J. Johnson, Ph.D., has almost 30 years of experience in the business, public and social sectors as a change management consultant, trainer and executive coach, program director, evaluator and researcher, fundraiser, communications and pr lead, and organizational culture specialist. Extraordinarily skilled, purpose-driven, highly intuitive, and analytical, Dr. Johnson, Ph.D., is the CEO and Founder of Mmapeu Consulting. She is also an avid dog lover and an extraordinary chef.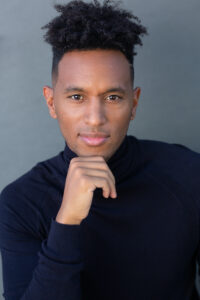 Justin Michael Williams, Ally Ring Board Member
From growing up with gunshot holes outside of his bedroom window to sharing the stage with Marianne Williamson and Deepak Chopra, Justin Michael Williams knows well the power of healing to overcome. He is an author, transformational speaker, and top 20 recording artist who has been featured by The Wall Street Journal, Grammy.com, Yoga Journal, Billboard.com, The Root, and SXSW®. With his groundbreaking book Stay Woke and over a decade of teaching experience, Justin has become a pioneering voice for diversity and inclusion in wellness.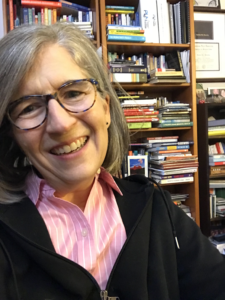 Shannon McCaffery, Chief Marketing Officer<
Shannon spent 20 years working as a product marketer and coach for these Fortune 500 companies – Random House, McGraw-Hill, Simon & Schuster, Pearson & Cendant. Her experience as a Director of Corporate Communications, product management, sales, and Director of International Marketing gave her the experience she needed to start her own Online Marketing agency. 


Her love of international culture, travel, and being a part of the LGBTQ community opened her eyes to the inequality and injustices that race, gender, and who you love have had all over the world. She joined Ally Ring as a white gay woman to be a part of the solution to help end prejudice of any color, creed, or sex. Shannon was finally able to marry in 2019. And is a dedicated doggy mom, loves to hike, and is most at home in the woods with her camera turning pictures into art.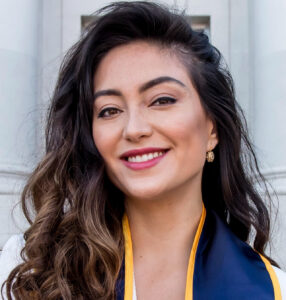 Samantha Hyland, Program Manager
Sam is a San Francisco native, serving as a Diversity, Equity, Inclusion & Belonging programming consultant in both the private and not-for-profit sectors nationally with clients in food justice, health care and social services.
She enjoys projects that utilize her background and degree in sociology from UC Berkeley and her arts education from NYU Tisch to bring a social justice lens to community arts and cultural programming – from DEI program administration to roles in creative direction and producing in community and commercial arts that aim to uplift, empower and bring visibility to the Filipinx and Asian American Pacific Islander communities.
When Sam isn't at her desk, she likes to explore local nature trails with friends, discover new restaurants with family, and surf Pinterest for creative inspiration over a cup of Red Bay coffee.