It's Time to Join the Ally Ring Movement...
(SEE THE RING SIZING GUIDE BELOW)
As a member of the Ally Ring Movement, you
are supported every step of the way.  You get:


Your very own beautifully designed indigo blue silicone Ally Ring
(see important notes below about the symbolism of the ring)
Our Weekly Newsletter, filled with relevant content
Access to the Ally Ring Resource Page
(frequently updated with books, articles, videos, podcasts, programs, web sites…)
Notices of all new episodes of the Ally Ring Podcast
Invitations to virtual workshops, gather-Rings and community events
COMING SOON:  The Ally Ring Online Community, Live Events, the Ally Ring App, and much, much more.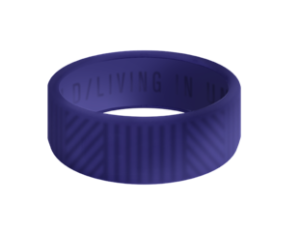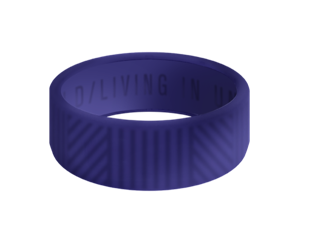 THE SYMBOLISM OF THE ALLY RING

:
It is important to be clear about what the Ally Ring represents and,
perhaps more importantly, what it does NOT represent:
  The Ally Ring IS a symbol of your desire and commitment to becoming a more effective ally.  Wearing the ring says, "I am committed
         to learning, growing, asking questions, and taking action with the intention of becoming a more effective ally."
  The Ally Ring is NOT intended to be a performative gesture or a symbol of white saviorism.  Wearing the ring does NOT say
        "I am an ALLY", "I already know how to be an ally" or "I am here to save you."  As a member of the Ally Ring Movement you will learn
         much more effective language to use.
  The Ally Ring is NOT a symbol of having arrived at the destination of being an effective ally, it is a symbol of being on a journey toward
        becoming a better ally, starting at the perfect place, wherever you are right now.  
Ally Ring is a 501(c)(3) non-profit organization.
Your $25.00 donation is 100% tax deductible.
Ring Sizing Instructions:
You can wear your Ally Ring on whatever finger you want, or on a chain around your neck, or on your toe…  however or wherever you want.
It's up to you to choose how to demonstrate your commitment to being a more effective ally to marginalized people.  Sizing:
Cut a thin strip of paper.
Wrap the paper around your finger. Make sure the paper is below the joint of your finger and close to your knuckle.
Mark the spot where the paper overlaps and measure the distance to that spot from the edge of the paper.
Use the chart below to determine your ring size, or print the guide using the link below.
Remember, silicone rings are very forgiving as far as getting the correct size. 
Rings will eventually come in smaller, larger and half sizes.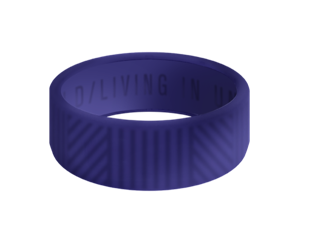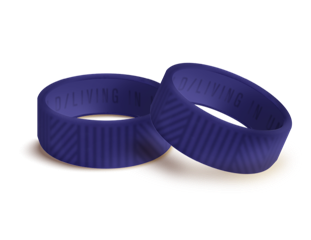 Ring Sizes (circumference)
Size 5:  49.3 mm
Size 6:  51.9 mm
Size 7:  54.4 mm
Size 8:  57.0 mm
Size 9:  59.5 mm
Size 10: 62.1 mm
Size 11:  64.6 mm
measure Your favorite ring or your finger: